" Wallnut creating bond with Tile & Stone Industry. "
Indian Tile & Stone fixing Industry has mostly been using foreign products and technology for fixing of tiles & stone at site. In recent years, due to increasing demand, foreign companies have started manufacturing these products in India. However, major market is still using traditional methods and materials to fix tiles & stone on walls and floors. The industry is also witnessing accelerated change and rapid introduction of a new quality of Tiles & Stone that seems to be difficult in handling and fix at the site. With the rapid change in the building making technology and introduction of various substrates along with varieties of modern tile & stone, simply using the traditional methods is proving to be ineffective for fixing these modern materials.
Founder & CEO : Hemant Jain

We accept that our actions must reflect with the interests of society. Above all else, we place our products and services in the interests of the safety of people, the economic use of resources, and environment resource conservation.
Wallnut is built on a clear vision: to be the best adhesives
company in India. Our vision, combined with our mission &
beliefs, ground us and set the cornerstone for employee and company success. Wallnut wants to contribute its deeper
understanding of the Tile and Stone industry to reflect on its
customer by its products to "Create Bonds, Forever".
We are inspired by the desire to develop products that "Create Bonds, Forever," Beam enthusiasm, that improves the quality of life, and that help safeguard natural resources. Our mission revelation reflects this. It outlines our values, our strengths, and our strategies.
Our mission is based on customer and people-centric values, which shape our corporate culture ranging from a focus on the future and earnings to cultural diversity.
Sustainability and Responsibility are part of this set of values and thus of our actions.
Wallnut is a speciality adhesive manufacturing company with 25 years of experience in the Tile and Stone industry. A strong position in the development and production of Adhesive products for bonding Tile & Stone for construction and infrastructure industry.
In a short span of time, Our products have created a strong position in the market with all our competitors. Wallnut offers all its customer assurance of the long-lasting impact of its product on applied surfaces with future service and guarantees with the products.
Through innovative formulation development, Wallnut manufactures products that offer more value to our customers. In line with keeping its belief for high-quality products, We manufacture and develop all our product range with National (ISO), European (EN) and ANSI (American Norms), and other International Norms.
We follow the cutting edge technology to create product keeping its end usage in our mind as our product usage are different based on Diverse surface, Diverse construction areas, diverse temperature, and heavyweight.
Extra Heavy Duty Technology
Meticulously made for the excellent compressive strength which gives strong flooring solutions for diverse areas.
Zeorich Series Products. 

High Performance Technology
Customized product range made for long-duration performance to cater to all need for performance-based requirements.
Zeorich, Calcibond, Connect & Lock Series product
High Grip Technology
Higher gripping power in the product induced to connect the product with Surface such as plaster, concrete, tiles, stone, or block without any slipedge to ensure full contact and highest gripping performance.
High flexible Technology
product made to be flexible in all weather conditions to provide long-lasting performance against higher external thermal shock endurance.
Calcibond Series Adhesive 
Extra Gloss Technology
Grouts, Made to create perfect finish in joints with the best shine on the surface by adding extra gloss to the floors - Connect & Lock series.

Stain guard technology
Grouts , created to protect all joints to remain stain-free all time and provide the best hygiene to customers in all conditions - Connect & Lock Epoxy grout.
Crystal Clear Technology
Grouts, which is crystal clear compounds and colorless to merge with a different colours of tiles to provide a seamless color effect across the tiling area without any visible joint. 

◎ Wallnut Zeorich series of ready mortar/ screed for flooring
◎ Wallnut Lite series of economic products for every-day use.
◎ Wallnut Calcibond series of high-quality adhesive for tile & Stone
◎ Wallnut Connect & Lock series of grouts.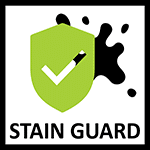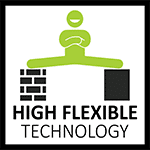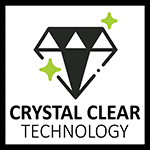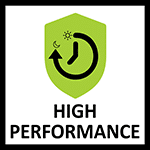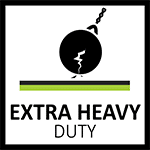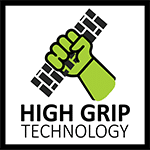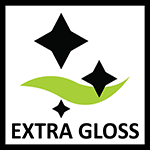 Sangini Arise
01
02
Welworth Celina
A whole new level of recreation awaits you at Welworth Celina. The dedicated rooftop amenity zone will have you feeling like you own the city and its skyline
Case study →
02
Welworth Celina
03
Adarsh Premia
03
Adarsh Premia
'Adarsh Developers' – A name synonymous with quality and trust since its inception has built its reputation brick by brick
Case study →
01
Sangini Arise
Established in 1984, Sangini has been involved in construction of residential and commercial projects par excellence
Case study →
FEATURED PROJECTS
Join our goal-oriented team, and enjoy a dynamic and inclusive culture focused on one goal – improving the world around us through our world class products.
33+
City Coverage in India
50+
Employees
500+
PAN INDIA PROJECTS
We have gone through training of Wallnut products and all the products are of great quality and performance. We will use ourselves Wallnut products and also will offer to all our customers in Pune area.
Wallnut has brought such fantastic product range that I will be able to compete all the brands in market as Wallnut distributor in market. Within short time I am sure that in my area, I will be leading supplier of Wallnut products range. I am sure that Wallnut will lead the market in short time in terms of quality and service.
" Although we are now manufacturing firm of building products and in business for quite long time, we could grab the opportunity quickly when learnt that Wallnut has brought exclusive full range of products for Tile & Stone fixing. Wallnut product range goes well with our full product portfolio and compliment well for providing complete solutions to our customers.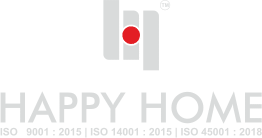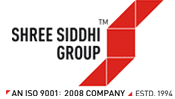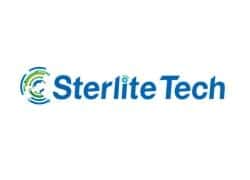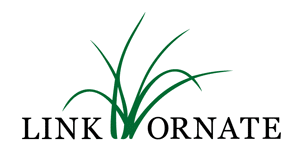 Subscribe for the latest news.
Stay updated on the latest trends.
Epoxy grout is made of three-part, mainly of epoxy resins, epoxy hardener, and a colour filler powder. Epoxy grout does not contain Portland cement or water these properties makes it unique as compare to all other options available. The particle used in epoxy makes it more durable in extreme weather condition be it hotter or colder area or region.