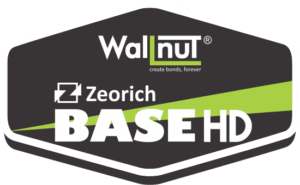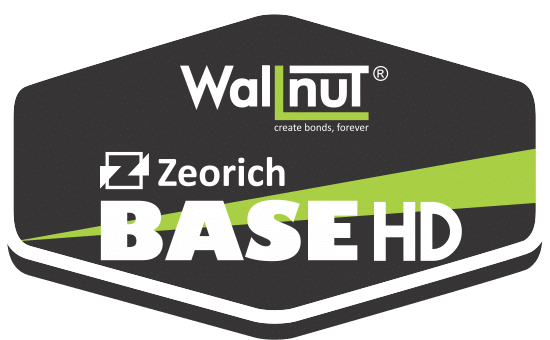 In Compliance with ASTM & IS

Floor hardener for fresh concrete, Trimix / VDF concrete & Zeorich BaseHD screed
Zeorich BaseHD is an eco-friendly, high strength, shrinkage less, non-metallic, mineral base concrete floor hardener in powder form used for industrial & commercial floors to create heavy-duty floor surface which is resistance to high abrasion, impact, hardness and also improve the compressive strength of the final surface. Floors made with Zeorich Base HD are monolithic in nature once they are fully cured
Zeorich Base HD Main Advantages
A ready to use surface floor hardener in powder form which makes ease of application and completely replaces the use of any other material on fresh concrete to improve the desire surface strength.
The best compatible system to use along-with Wallnut Zeorich Base (floor binder) as overlay heavy duty screed floor.
Only dry shake of powder in thickness of 2 to 6 mm. (in two coats) makes floor enough hard to be ready for heavy uses.
Very economical in comparison with other method to improve the surface hardens and abrasion.
Best in class abrasion resistance certified by external lab. Loss of thickness just < 1.5 mm after abrasion.
Improves the load bearing capacity significantly of base concrete floor.
Very heavy duty and provide compressive strength of > 40 Mpa on top surface of concrete.
Flexural strength of > 6.5 Mpa.
Homogeneous, smooth and dust proof top surface of concrete.
Being non-metallic, no rusting on top surface of concrete over the period.
Low water absorption and porosity compare to traditional concrete surface.
Maintenance and cleaning of floor become easy in long run.
Option of having Zeorich Base HD in colour to avoid other colour application on final floor surface.
Low VOC and suitable for green building.
Technical Performances & Working Data
In compliance with ASTM and IS norms
Final compressive strength @ 28th day > 40 Mpa ASTM C 109
Flexural strength > 6.5 N / mm2 ASTM C 580
Abrasion resistance < 1.5 mm. loss of surface IS 1237(Annex G)
Water absorption < 10 % IS 1237
(Results are as per ASTM & IS norms testing.)