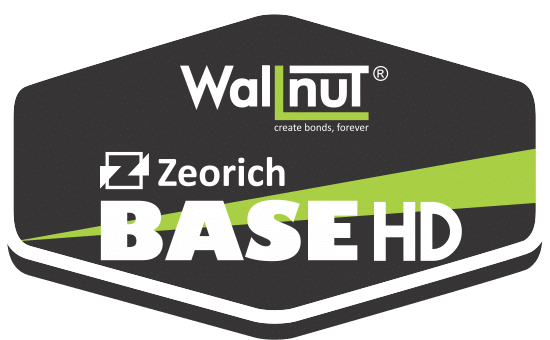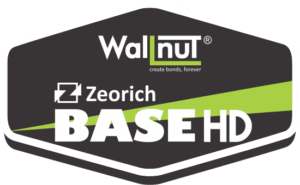 In Compliance with ASTM & IS norms

Floor hardener for fresh concrete, Trimix / VDF concrete & Zeorich Base screed
Zeorich Base HD is an eco-friendly, high strength, shrinkage less, non-metallic, mineral base concrete floor hardener in powder form used for industrial & commercial floors to create heavy-duty floor surface which is resistance to high abrasion, impact, hardness and also improve the compressive strength of the final surface. Floors made with Zeorich Base HD are monolithic in nature once they are fully cured.
Advantage of Zeorich Base HD over a traditional concrete floor
A ready to use surface floor hardener in powder form which makes ease of application and completely replaces the use of any other material on fresh concrete to improve the desire surface strength.
The best compatible system to use along-with Wallnut Zeorich Base (floor binder) as overlay heavy-duty screed floor.
The only dry shake of powder in the thickness of 2 to 6 mm. (in two coats) makes floor enough hard to be ready for heavy uses.
Very economical in comparison with other methods to improve the surface hardens and abrasion.
Best in class abrasion resistance certified by an external lab. Loss of thickness just < 1.5 mm after abrasion.
Improves the load-bearing capacity significantly of the base concrete floor.
Very heavy duty and provide compressive strength of > 40 Mpa on the top surface of the concrete. • Flexural strength of > 6.5 Mpa.
Homogeneous, smooth, and dustproof top surface of the concrete.Being non-metallic, no rusting on the top surface of concrete over the period.
Low water absorption and porosity compared to the traditional concrete surface.
Maintenance and cleaning of the floor become easy in the long run.
The option of having Zeorich Base HD in color to avoid other color applications on the final floor surface.
Low VOC and suitable for green building
Suitable areas
Internal & external fresh concrete floor.
Internal & external fresh floor made with fresh cement screed, PCC, or any other fresh
cement floor casting.
Floor made with fresh Tremix flooring.
Floor made with using Wallnut Zeorich Base fresh screed.
Industrial floors, factories.
Parking lots in commercial, industrial & residential areas.
Industrial Warehouses, yards, loading bays & workshops.
Public infrastructure floors such as railways platform, airports, stadium, etc.
Heavy industrial floor such as steel factories, power stations, etc.
Other areas of heavy use such as restaurants & museums etc.
Fresh concrete floors.
Fresh screed made with Zeorich Base or other.
Fresh IPS, PCC floors.
Fresh Tremix flooring.
Other fresh cementitious floorings.
The fresh concrete cement ratio must be controlled to have the best final results of Zeorich Base HD.
Ensure that fresh concrete is settled and properly leveled.
The surface of fresh concrete should not have a bleeding effect or uneven concrete mass.
Expansion joint in base concrete must come throughout on top surface in order to avoid any kind of expansion crack on top surface.
Before applying the first coat of Zeorich Base HD, fresh concrete, screed, or trimix concrete must be settled, leveled and the initial phase of setting (30-45 minute) in normal temperature lapses. During winter the initial setting phase can be longer.
Once the concrete surface is ready to have a foot impression, not more than 2-3 mm. deep, apply the 1st first coat of Zeorich Base HD. Ideally, during the 1st coat 50 to 60 percent of product can be applied uniformly and evenly all across the floor surfaces. Once 1 st coat application is done, the floor must be troweled to ensure that the surface absorbs the powder properly. In case power floater is used after 1st coat, it must be lightweight and limited to ensure absorption of powder into the surface uniformly and base concrete doesn't get disturbed.
Once 1st coat is absorbed properly, apply without delay, the second coat of Zeorich Base HD to complete the application.
Once 2nd coat application is done and troweled as above, the floor must be left to carry out the final operation of power floating and to achieve the final smooth surface finish.
The curing of fresh concrete, screed, trimix flooring, or other cement floorings must be in accordance with requirements and as per the specification of product or standard.
Technical Performances & Working Data
In compliance with ASTM and IS norms
Final compressive strength @ 28th day > 40 Mpa ASTM C 109
Flexural strength > 6.5 N / mm2 ASTM C 580
Abrasion resistance < 1.5 mm. loss of surface IS 1237(Annex G)
Water absorption < 10 % IS 1237
(Results are as per ASTM & IS norms testing.)