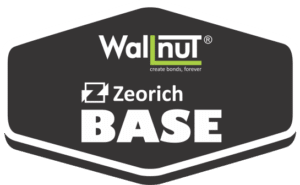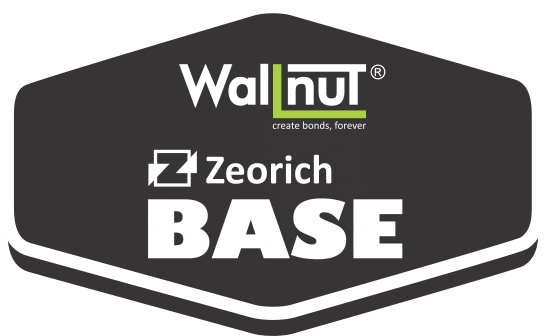 In Compliance with European Norms
for compressive strength Binder for Tile & Stone floor screed
Zeorich Base is eco-friendly, light weight, non-water curing, quick drying, high strength, shrinkage-less, mineral based binder in powder form made from natural material to create stable base of screed before fixing of any kind of tiles, stone or other coverings such as carpet, wooden flooring, coatings etc.
The ready Zeorich Base powder must be mixed with Zeorich Basalt or any other kind of quality sand varying size from 0 to 8 mm. along with water in order to obtain semi-dry mortar.
Guaranteed desire compressive strength as per mix design.
Design for base mortar or screed before fixing of Tiles / Stone or any other overlay.
Best suitable using as a dry screed on floor to fix any kind of covering on top after 24 hours.
Compressive strength from 15N/mm2 till > 30N/mm2 as per design mix for floor screed.
Suitable for external & internal areas as underlay.
No shrinkages once fully dry.
No water curing required.
Best recommended to use along with Zeorich Basalt sand or any other kind of quality sand, sized from 0 to 8 mm.
Fully dry in 24 hours with moisture less than 3%
No need to mix any extra cement.
Economic as mortar for doing fresh tiling work with Wallnut Lite Floor slurry adhesive
Thickness as low as 25 mm. till 75 mm. More thickness can be applied by choosing mix-design.
Technical performances and working data
Norms: In Compliance with EN 13892-2 for compressive strength
For Heavy Duty Screed : >/= 30 N / mm2 @ 28 days (Mixing Volume 1:4 : Zeorich Binder : Zeorich Basalt)
For Stone work Screed : >/= 22 N / mm2 @ 28 days (Mixing Volume 1: 6 Zeorich Binder : Zeorich Basalt)
For tiling Work Screed : >/= 15 N / mm2 @ 28 days (Mixing Volume 1:8 Zeorich Binder : Zeorich Basalt)
Coverage : From 1.5 Kg. M2 till 2.5 kg. M2 for each 10 mm. of thickness
Water ratio : 40% to 50% by weight of Zeorich Base OR more to prepare a semi-dry mix
Working Temperature : (Data@ 23℃. + 50% humidity)