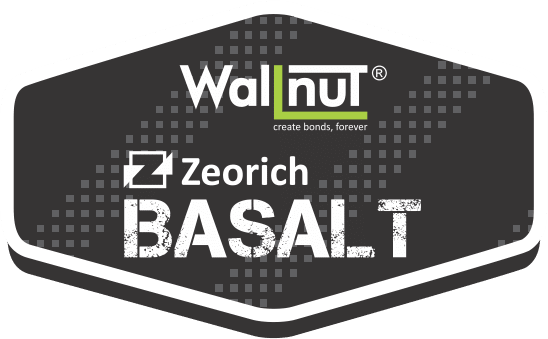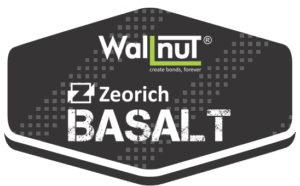 In Compliance with IS standard
Certified recycled crushed sand to use along with Zeorich Base for floor screed.
Zeorich Basalt is eco-friendly, natural, pure recycled sand in powder form. Made from a natural process by crushing best of Basalt stone used in construction as aggregates. During the crushing process, Wallnut selects the desired fine particles 0 to 6 mm for the best results.
Advantage of Zeorich Basalt over traditional sand
Certified by Wallnut for best performance along with Zeorich base binder.
Greater compressive strength when used with Zeorich Base compared to traditional sand.
Sand particles are evenly distributed from 0-8 mm for the best results.
Silt content is within the limit described in the IS standard and the final performance is guaranteed.
When Zeorich Basalt used along with Zeorich Base, no water curing is required.
Best results when used for making beds for tile and stone applications.
Recycled and no traditional sand required.
Saving the environment by not using river sand.
Zero VOC and suitable for green building concepts

Suitable Areas

To prepare the Mortar & screeds for Internal & external floor
Residential & commercial floors including parking.
Industrial floors.
Public infrastructures such as airports, railways, etc.
Fully wet areas including swimming pool, water tank, etc. as the underlay
Important tools for application:
Suitable site mortar / concrete mixer.
Leveling bar 
Auto spirit level OR laser level.
Other mixing & finishing tools such as a trowel, bucket, brush, broom, measuring tape, etc.
Zeorich Basalt must be mixed with Zeorich base power in the desired ratio. The mixing ratio depending upon the required strength and purpose of mortar application like tiling, stone application, heavy-duty, or screed application. 
Mix the product in a concrete mixer with clean water for the best results. Water mixing must be according to the specified limit as mentioned in Zeorich base.
Once the mortar is mixed thoroughly, spread the mix on to a clean washed concrete or cement floor.
On to the spread mortar, either stone or tile can be fixed immediately by using Wallnut lite floor adhesive or the mortar can be allowed to cure for 24 hrs. and can be used as a dry screed underlay.
Screed made with Zeorich Basalt and Zeorich Base can be used for fixing other covering such as wooden flooring, carpet, cement-based self-leveling, epoxy or PU coating, etc.
Technical Performances and working data
In compliance with European norms EN 13892

For screed Ratio:
Zeorich Base: Zeorich Basalt Compressive Strength
1:3 by volume or by weight ≥35 N / mm2
1:4 by volume or by weight ≥28 N / mm2
1:6 by volume or by weight ≥22 N / mm2
1:8 by volume or by weight ≥15 N / mm
(Final results @ 28 days. 23° C. & 50% humidity)