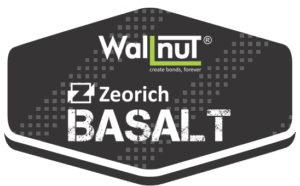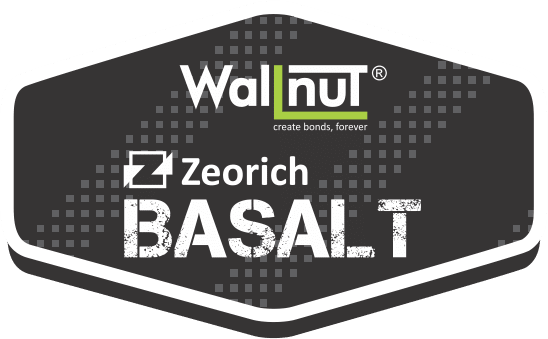 In Compliance with IS standard
Certified basalt sand to use along with Zeorich Base Binder
Zeorich basalt is Eco-friendly, natural, pure, recycled sand in powder form, made from natural process by crushing best of Basalt stone used in building as aggregates. During the process of crushing, Wallnut selects the desired size of fine particle mix from 0 to 8 mm. for best results.
Zeorich Basalt must be mixed with Zeorich Base Binder to create stable base screed before fixing of any kind of tiles, stone or other covering such as carpet, wooden flooring, coatings etc. Zeorich Basalt can be stored at site for long time and it does not lose its strength.
Zeorich Basalt main Advantages
Certified by Wallnut for best performance to use along with Zeorich Base Binder
Sand particle are evenly distributed from 0 to 8 mm. in size for best results
Silt contents are within prescribed limit as per IS standard and guaranteed for final performance.
When Zeorich Basalt is used along with Zeorich Base, no water curing required.
Very good compressive strength based on mix ratio. No need to mix any other kind of sand.
Technical Performances and working data
In compliance with European norms EN 13892

For screed Ratio:
Zeorich Base: Zeorich Basalt Compressive Strength
1:3 by volume or by weight ≥35 N / mm2
1:4 by volume or by weight ≥28 N / mm2
1:6 by volume or by weight ≥22 N / mm2
1:8 by volume or by weight ≥15 N / mm
(Final results @ 28 days. 23° C. & 50% humidity)