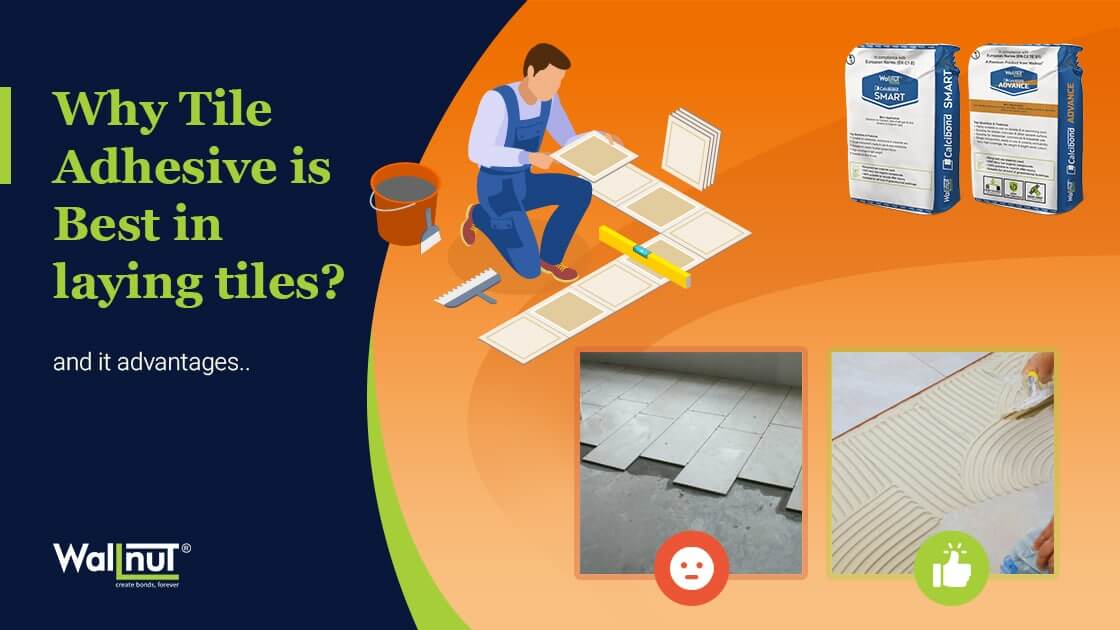 Tile adhesive is a premixed blend of exceptionally well-chosen ordinary portland cement, well-graded fine sand, and added substances to improve its basic properties for laying tiles and giving it more strength and flexibility. Superior tile Adhesives can be utilized to lay tiles on existing tiles, on finished concrete, on wooden substrates, or other unique substrates. However, each type of tile adhesive is made for a different type of surface application to give the best output to users based on the usage areas and atmosphere. Tile Adhesive can be utilized for fixing a wide range of tiles and stones over different substrates. These Tile Fixing Adhesives are prepared to-blend, self- restoring, and with astounding adhesion properties. Their superior bonding strength prevents shrinkage, breaks, and slippage of tiles.
Bonding Issues : Sand - Cement vs Tile adhesive
A sand-cement mixture is an old form of a technique used for laying tile and stone as the name suggest its ordinary Portland cement mixed with river sand to make a paste and use it to install all kind of tile and stone in all weather conditions
Bonding with sand - Cement.
There can be bonding issues in the following cases:
Low observant tiles, such as porcelain glass mosaic, onto polished Substrates.
Tiling on existing tiled floor 
Installing tiles on surfaces that are liable to move or flex, such as wooden floors Fitting tiles wet surfaces such as swimming pool, bathroom, etc.
Tiling in extreme weather conditions
Tiling in extreme flooring surfaces, Heavy Industry, High chemical prone surface, Extremely hot surface, etc.
Bonding with Tile Adhesive:
Fast and Effective
Read to use, only mix with water
Higher bonding strength can be used on existing tiles, usable on any substrate,
It is usable with all types of tile and stones such as mosaic, glass, polished stone, wooden surface, Drywall, or metal surface.
Thinner layer
Low shrinkage properties give tile adhesives stronger adhesion.
Very flexible with thermal and physical movements
Less consuming time gives an edge to the user as the surface is ready to be used in 24 hours.
Tile soaking is not needed.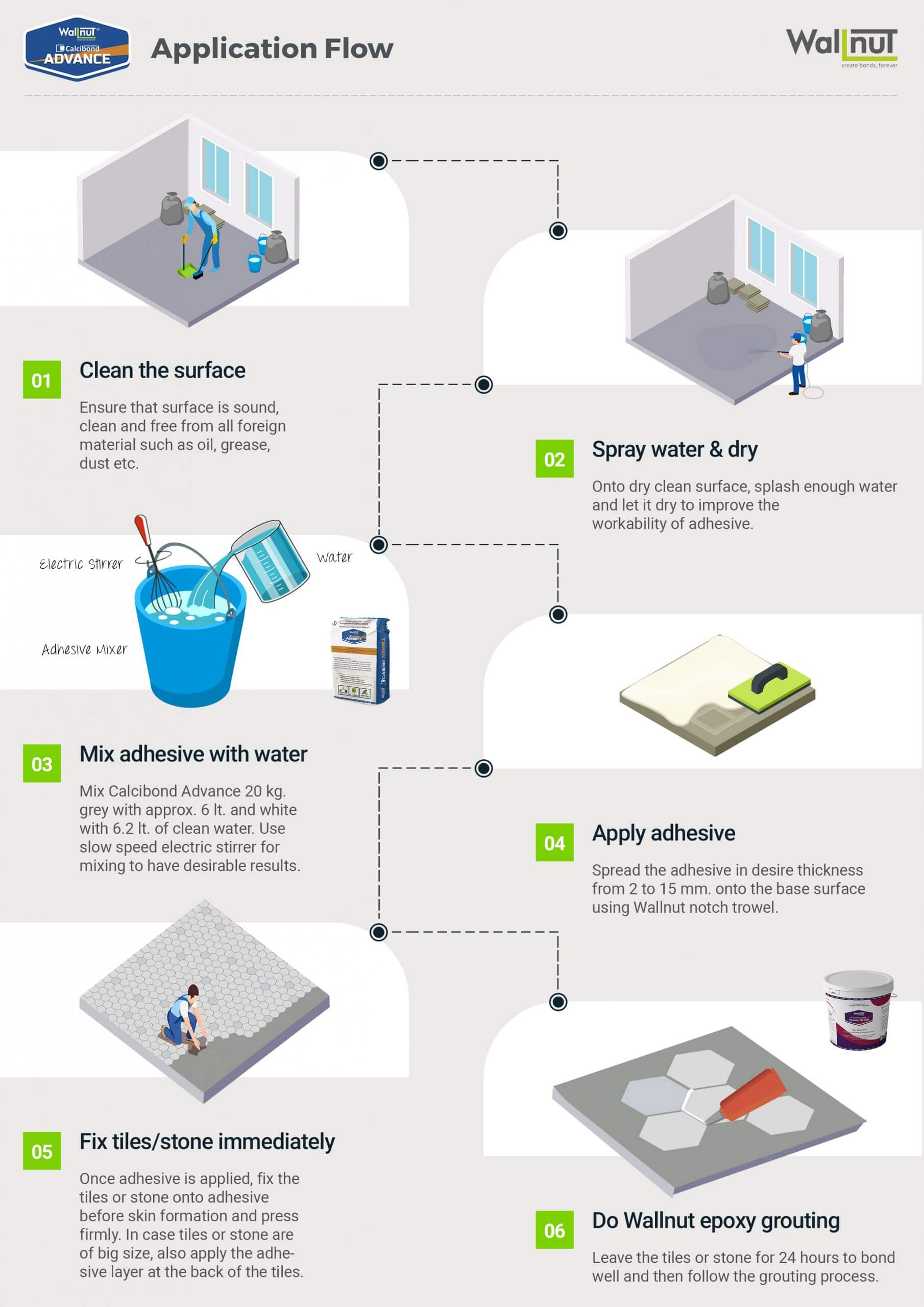 Less time and material waste:
All adhesive comes with ready to use packaging you just have to mix water or other additive given in the pack. All the guidelines or coverage chart is given with the tiles adhesive. Tiles adhesives are used with a notched trowel which makes sure the material is getting used less and evenly distributed throughout. The adhesive will reduce many problems like broken tiles on the corner, water seeping, and stain.
The Adhesive is used in the thinner layer thus reduce the load on the structure as compared to the cement-sand mixture where you have to apply the paste on surfaces as well as another dollop on the back of the tile and stone it increases the weight. This method of application with adhesive saves a lot of wastage of material and saves time.
By and large its always good to use the best tiles adhesive as per the areas and surfaces for better bonding strength. As we all know mortar mix dries real quick so many times masons have to add more amount of water in the paste which can often weaken the bonding strength.
Tile Adhesive comes with a coverage chart that can define how much material you will need for particular areas. The thinner layer & use of notched trowel reduce material usage. The tile adhesive has longer bonding time and strength and fewer chances of damages to tile and stone thus saves a lot of cost in future spending and maintenance.
Tile adhesive Vs Cement -sand comparison
Fast and efficient
Thinner layer
Easy to use, only mix with water
More bonding strength
Can be grouted within 24 hours. Applicable to all type of tile and stones
Time-consuming
Tiles must be soaked
Moisture can be accumulated beneath tiles
Tiles are easily de-bonded
Not useful on low absorbent tiles
Not useful to lay tiles on existing tiles, and on polished stone not useful to lay glass mosaics