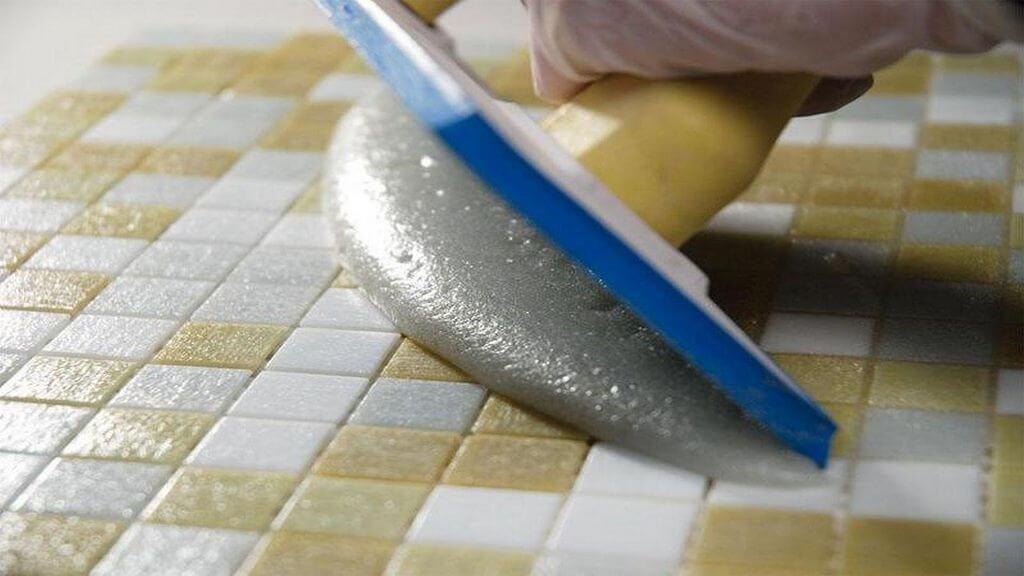 Connecting two tiles joints and locking them with comprehensive grouts range made for different performance for different tile & stone joints varying from normal economic polymer grouts to high-end premium quality resin based grouts.  Grouts should be best suitable for all type & size of tiles & stone joints. The grout be able to perform in all areas of buildings and in different temperature and atmosphere. The performance includes the internal area of the building and external harsh environment. The grouts should meet high quality technical & physical requirement as per advance international norms
Type of grout to consider.
High-performance premium epoxy grout.

High-performance premium colourless epoxy grouts.

High-performance premium Jewels.

High-performance polymer grouts. 
Which qualities and technical requirements in Grouts should be present.
The product should be in compliance with EN & ANSI norms.

Resistance to stain.

Acid & chemical resistance for industrial use.

Waterproofing properties for wet areas. 

Antibacterial and algei, fungus proof. 

Heavy compressive strength.

High tensile adhesion.

Wide range of jointing from 1 to 20 mm. or more.

Special quartz coating technology for epoxy grouts.

High gloss technology on the grout surface

Durable & long-lasting.


Colour locking & UV compliance.

VOC (Volatile Organic Compound) compliance.

Water cleanability for epoxy grouts.

Easy to use and easy application.
Grouts performance on following tiles & stone joints
Ceramic, glazed, porcelain & vitrified tile joints. 

Ceramic & glass mosaic, metal & other material mosaic joints.

   

Natural stone, re-engineered stone, quartz stone & paver blocks, 

Low thickness tiles & stone slab including granite & marble.
Grout should cover the following areas.
All Kind of bathrooms including a public shower.

All kind of toilet areas including public infrastructure. 

Commercial and industrial floors.

Commercial and Industrial Kitchens.

All kind of small & public swimming pools including sauna's & spas. 

Water Park, wave pools & public pools. 

Public restaurants & cafeterias. 

Pubs & Bars

Laboratories & other chemical research facilities. 

Food, Beverages, Pharma & Chemical Industries