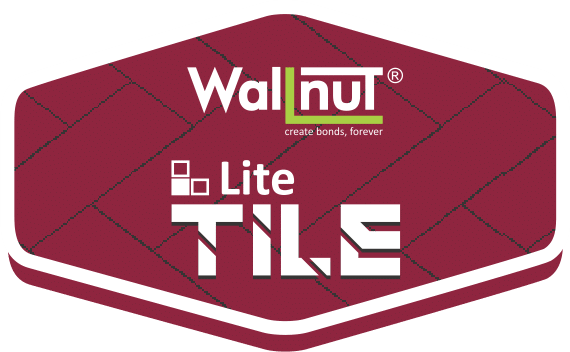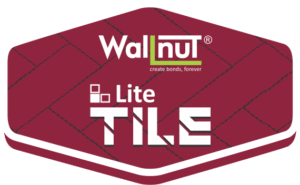 In Compliance with: IS norms
Grey adhesive for Lite work to fix ceramic tiles in Interior Area
Wallnut Lite Tile is an Eco friendly, lightweight, polymer-modified, mineral-based, ready to use adhesive for doing lite work of fixing ceramic tiles in internal area for renovation as well as fresh work. Lite Tile Adhesive is designed for doing small work with speed and ease. The adhesive must be mixed with clean water in order to obtain working paste to apply on the cement-based surface in a thickness of a minimum of 3 mm.
Wallnut Lite Tile main Advantages
Guaranteed fixing of absorbent Ceramic & Glazed tiles on floor & wall.
Suitable for cement based surface such as plaster, floor screed.
Suitable for Internal areas or for renovation work
No water curing required.
Easy workability.
No need to mix any extra cement.
Economic as an adhesive and best among its class in Industry
Technical Performances & Working Data:
In compliance with IS 15477-2019: for Type 1 Tile Adhesive

Tensile Adhesion (Dry condition) : ≥ 0.75 N/mm2
Sheer Adhesion (Dry Condition) : ≥ 1.12 N/mm2

(Final results @ 28 days. 27° C. & 65% humidity)